New rules on company directors' appointments
The Small Business Enterprise and Employment Act of 2015 introduced a number of changes that will have an effect on company directors and on company secretarial issues. In particular, processes and forms which have long been familiar to shareholders and directors will be changing.
With effect from October 2016 – the exact date has yet to be announced – all new directors appointed to companies will have to be natural persons, and not corporate entities. A ban on companies having no natural persons as directors has been in place for some time. Companies will have 12 months to remove existing corporate entities which are directors, but it is still possible that the new regulations will permit exemptions.
The paperwork for appointments of directors has also changed. Incoming directors used to be required to sign a consent to act form, which would be filed at Companies House. Since 10 October 2015, the relevant form has been signed solely by an existing director, and not by the incoming one, with the existing director confirming that the incoming director had consented to act. It would be prudent for companies to therefore have incoming directors sign a separate consent to act before submitting the new confirmation forms.
Once the form has been filed, Companies House will write to the incoming director notifying them that they have been appointed as a director, and providing them with information concerning their duties. A simple mechanism was introduced in April 2016 allowing for the removal as a director of anyone notified to Companies House as having consented to be appointed when they did not, in fact, do so.
Finally, with effect from 30 June 2016, the requirement of companies to submit an Annual Return has been abolished.  It's has been replaced by a requirement to file with Companies House at least every 12 months a statement that every filing that the company was legally required to make (see below) in the previous period was correctly made. It remains to be seen whether this requirement will make it easier to get a snapshot of a company from its record at Companies House, or more difficult.
The filing duties which the confirmation statement must cover include:
Changes of registered office
Changes in directors
Changes in company secretaries
Changes in persons with significant control
Decision to stop keeping registers on the central register
Details of any alternative inspection location
Changes in the principal business activities
Changes in the statement of share capital
Disclaimer: Nothing in the Legal Insights section and this blog is intended to provide legal or other professional advice and, if readers are interested, they should consider taking separate legal or other professional advice accordingly.
---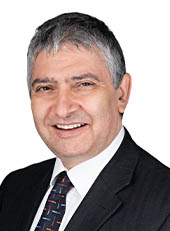 Specialist in Commercial Contracts and Business & Corporate
Meet our lawyers
Our business model encourages true diversity, offering the opportunity for entrepreneurial lawyers from all backgrounds and legal career profiles
Contact us
Services
We pursue excellence in every aspect of our work, aiming to deliver quality, innovation and the highest standards of service
Contact us
Our Pricing

For certain services, we provide a clear indication of our pricing on our website.  These services include: