Legislation tightened on the fly-grazing of horses
The Control of Horses Act 2015 came into force on 26 May 2015.  This gives local authorities, freeholders and occupiers of land in England the power to deal with the fly-grazing of horses on their land more efficiently than they could under the Animals Act 1971.
The legislation enables local authorities to detain horses which are in any public place in their area without lawful authority.  A public place includes common land, town or village greens and highways or highway verges. Freeholders or occupiers of land similarly have power to detain horses on their land without lawful authority.
The Local Authority or other landowner now has the power to dispose of the detained animals after 96 hours if they have not been rightfully claimed.  This differs from their power under the Animals Act 1971 which stated that the animals could be disposed of only after a period of 14 days.  Disposal in this case includes selling, humanely destroying or giving to charity.
Landowners or occupiers who are the victims of fly-grazing on their land are recommended to seek legal advice to clarify both what they are lawfully able to do, and the limitations on their powers, in these circumstances.
Please note that this article was first published on Black Country Chamber of Commerce website and you can view the original article here.
---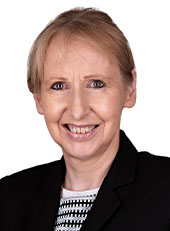 Specialist in Commercial Property
Meet our lawyers
Our business model encourages true diversity, offering the opportunity for entrepreneurial lawyers from all backgrounds and legal career profiles
Contact us
Services
We pursue excellence in every aspect of our work, aiming to deliver quality, innovation and the highest standards of service
Contact us
Our Pricing

For certain services, we provide a clear indication of our pricing on our website.  These services include: