Employee, consultant, worker, director? Responsibility for worker tax status transfers to employers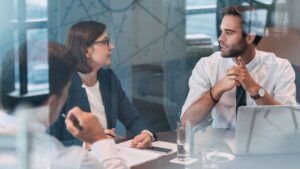 Changes to the IR35 tax regime, in force for some time in the public sector, are being extended to private sector employers from 6 April 2020. IR35 Responsibility for deciding tax status is being shifted from the service company to the ultimate employer, under the Off-Payroll Working Rules.
Many consultants, directors and other workers wanting to have "self-employed" status (or forced by employers to have it) have been engaged through personal service companies. IR35 required personal service companies to operate PAYE in a way that largely eliminated the tax benefits of the structure, but it was left to the individual and service company to decide whether it applied. As there was no risk to the ultimate employer, it did not care if IR35 was ignored, or was interpreted aggressively.
A large or medium-sized company (ie any company not classed as "small") will have to make its own determination of whether an individual engaged through an intermediary (including his or her own personal service company) would be regarded as an employee (or office holder) for tax purposes, if the services were provided under a contract directly between it and the worker, ignoring the existence of the intermediary. If so, PAYE must be operated on payments to the service company from 6 April 2020.
Before that date, the company must send the individual and the intermediary a "Status Determination Statement".
Note the reference to "office holder" – this includes non-executive directors, who are not normally  employees but are subject to PAYE tax as office holders.
Employers are likely to be far more cautious in making determinations of status than individuals have been, because the risk of failing to operate PAYE falls on the employer. The Check Employment Status Tool (CEST) is the HMRC online tool  to provide guidance, but it has been much criticised in its present form (and found wanting by the courts) and is due to be revised. Employers have to make their own judgments and may need advice. HMRC is naturally hoping that employers will be conservative and apply PAYE to almost everyone.
The change could well result in many employers ending consultancy company arrangements and bringing consultants fully on board as employees. However, unlike employed/self-employed decisions, deciding to deduct PAYE from payments to service companies does not of itself affect the individual's employment rights status. A person engaged through a service company will not normally have employee's rights against the employer, though they may have rights as a "worker".
All this is subject to any changes resulting from the forthcoming election.
Disclaimer: Nothing in the Legal Insights section and this blog is intended to provide legal or other professional advice and, if readers are interested, they should consider taking separate legal or other professional advice accordingly.
---
Partner in Business & Corporate and Banking & Finance
Meet our lawyers
Our business model encourages true diversity, offering the opportunity for entrepreneurial lawyers from all backgrounds and legal career profiles
Contact us
Services
We pursue excellence in every aspect of our work, aiming to deliver quality, innovation and the highest standards of service
Contact us
Our Pricing

For certain services, we provide a clear indication of our pricing on our website.  These services include: