Covid-19: Steps that directors should consider in fulfilling their duties
As part of their crisis management response to the Covid-19 crisis, Boards of Directors should take appropriate steps to safeguard their employees and mitigate their business risks going forward. Ideally, regular virtual meetings should be held to review existing policies, to ensure that key employees and management are familiar with them, to determine who has authority to make immediate decisions, and to develop a consistent, effective communication plan.
Bespoke plan and systems
Every business should devise a bespoke plan, addressing its specific operational needs and individual circumstances. If resources permit, a Covid-19 sub-committee or 'war cabinet' should be established with responsibility for monitoring government directives and advice; internal systems should be implemented and regularly updated to ensure full compliance with them. Meanwhile response to any changes should be made in as near real time as possible, particularly in relation to health and safety issues.
Communication
In accordance with government guidelines, a working from home policy is mandatory for every business, wherever possible. In turn, this underpins the need for clear, effective and timely online communication, particularly with key stakeholders: investors, employees, suppliers, customers and creditors.
Employment and Health and Safety issues 
First and foremost, the primary focus of any business is to ensure the health and wellbeing of its staff. In this context, consideration needs to be given to employment law: the fundamental duty of care that every employer has to ensure that appropriate measures are taken to safeguard the health and safety of its employees in their place of work. Particularly in critical industries, businesses should review and assess HR policies on home working, flexible working, leave and absenteeism
Systems should be developed and communication tools used so that employees not only feel they know what is expected of them and when whilst working from home but that they continue to be motivated and fully engaged in the success of the business.  Use of online technology such as Zoom to be considered as part of this process.
If you are a landlord, you may have to consider health and safety issues for your tenants.
Financial health
Businesses need to monitor their financial health through solvency/liquidity stress testing and updating cashflow modelling: short and mid-range to longer terms cash flows, capex etc. They also need to update their financial forecasting to determine what levels of borrowing are required, when they are needed, and how and when they will be serviced.
Businesses should review their existing bank facilities to assess potential defaults and cure periods, headroom in financial covenants and potential breaches of them. They should also assess whether they need to seek bank consent for interest/capital repayment holidays or amendments to facilities or waivers of breaches or increased borrowings. They should consider the optimum time to approach banks.
Costs base should be reviewed and consideration given as to whether certain costs can be eliminated or deferred.  Landlords could be approached for potential rent holidays.
Covid 19 Business Support
Businesses should investigate what Covid-19 support is available for them from the government. This includes checking eg:
The 80% reimbursement in employment costs up to a maximum of £2,500 per month for furloughed employees which the government has pledged to cover
Eligibility for business rates relief
Availability of £10,000 in small business grants and other grants/reliefs, particularly in the retail, hospitality and leisure sectors
Eligibility for the British Business Bank new business interruption loan scheme
The availability and terms of any support being made available should be monitored daily as
it may necessary to make real time decisions in a constantly changing landscape.
Supply chains
Consideration should be given to the robustness of supply chains. and possible alternative suppliers should be researched.
Material contracts should be reviewed for termination rights.  Would it be in the Company's best interests to invoke force majeure rights or to argue frustration of contracts?   Is there any exposure to counterparties seeking to terminate for force majeure or frustration?  If so, start contingency planning with input of lawyers where necessary.
Care should be given not to give inadvertent contractual variations or waivers. Any relaxation of standards, timings or volumes should, wherever possible, be set out in writing with the extent and scope of such relaxations being made clear.
Other matters for the checklist
Check whether insurance claims are possible
Consider accounting issues from going concern to asset impairment or increased liabilities
Revisit cyber security/risk strategies taking account of increased homeworking.  Check the National Cyber Security Centre's recently published guidance.
Consider the impact of Covid-19 on Annual General Meetings (for listed companies)
Engage with advisers particularly financial, legal and HR. Record and minute advice and the basis/reasons for decisions made.
This article does not constitute legal advice and directors are encouraged to take specific legal advice on the scenario they face. This update is a statement of the current position as at the time it is written.
Disclaimer: Nothing in the Legal Insights section and this blog is intended to provide legal or other professional advice and, if readers are interested, they should consider taking separate legal or other professional advice accordingly.
---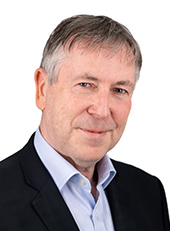 Partner in Business & Corporate
Meet our lawyers
Our business model encourages true diversity, offering the opportunity for entrepreneurial lawyers from all backgrounds and legal career profiles
Contact us
Services
We pursue excellence in every aspect of our work, aiming to deliver quality, innovation and the highest standards of service
Contact us
Our Pricing

For certain services, we provide a clear indication of our pricing on our website.  These services include: