Could Alternative Business Structures save the Bar? Excello MD in The Times Law Brief
A decade after the Legal Services Act 2007 paved the way for them, The Bar Standards Board (BSB) has finally licensed Alternative Business Structures (ABSs): legal services businesses providing regulated legal activities which have either, or both, non-lawyer owners and managers. By allowing barristers to partner with other business professionals, liberalising regulations on non-lawyer ownership may throw a lifeline to many at the Bar.
Of course, solicitors have already been doing it for years: the first ABS licence was granted by the Solicitors Regulation Authority (SRA) in March 2012. Since then, it has granted nearly 600 further licences – often to large organisations from outside the legal sector. Enabling law firms to attract external investment in this way and to develop novel business structures has proved controversial.
Opinions have polarised. Critics point to the 2015 collapse of Parabis, a claimant and defendant firm, which had been the first ABS to attract significant private equity investment. But there have been far more successes, and it is here that barristers should focus their attention.
ABSs provide fresh capital, new skills and innovative thinking. As Director of Policy at the Bar Council Philip Robertson observed, for barristers who wish to practise in BSB-regulated ABSs, it gives them "more freedom of choice as to how they provide legal services and supports innovation."
The BSB has been regulating authorised bodies since April 2015, focusing primarily on advocacy, litigation and specialist legal advice.  What's new is the regulation of licensed bodies: initially, the BSB expects to grant four ABS licences.
Some barristers had already chosen the ABS route under SRA regulation. Richmond Chambers, an immigration set, became the first to do it in July 2013. Others followed including ARP Legal – established in 2015 by five barristers and the managing director at 5 St Andrew's Hill to target the international asset recovery market.
The objective is not so much cost-saving, but more often development of new revenue sources by allowing barristers to remove the conduct of litigation from the hands of solicitors: preparing documents, taking witness statements, and gathering evidence.  Taking full control of a case from start to finish creates more work, albeit additional staffing may also be needed.
Some may see this as a further leap towards a fused profession. But it is more significant than that for barristers who are already struggling with crippling overheads and diminished fee income. For those who embrace the ABS opportunity with imagination and energy, it might allow them to stay in practice by expanding their practice and generating new income streams. The future of an independent Bar of specialist advocates rests not just on independent thinking, but on imagination too. It may be the best way to save it from extinction.
Published in The Times Law Brief – 3 May 2017
Disclaimer: Nothing in the Legal Insights section and this blog is intended to provide legal or other professional advice and, if readers are interested, they should consider taking separate legal or other professional advice accordingly.
---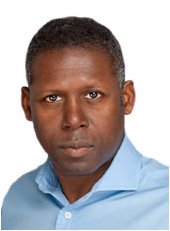 Founder & Managing Director
Meet our lawyers
Our business model encourages true diversity, offering the opportunity for entrepreneurial lawyers from all backgrounds and legal career profiles
Contact us
Services
We pursue excellence in every aspect of our work, aiming to deliver quality, innovation and the highest standards of service
Contact us
Our Pricing

For certain services, we provide a clear indication of our pricing on our website.  These services include: