Brexit update: ESG reporting, rebalancing measures & trade with India
Brexit and Environmental, Social and Governance (ESG) Reporting
ESG is a modern acronym which, even though it may not appeal to linguistic purists as mixing adjectives with a noun in a single expression, is nevertheless making powerful tracks in the world of the "green" agenda and business reporting.
Brexit has given ESG strategies an added vigour, including a degree of what some observers have described as a virtuous race to the top by UK and EU authorities, both of which appear anxious to demonstrate their green credentials to investors and other stakeholders.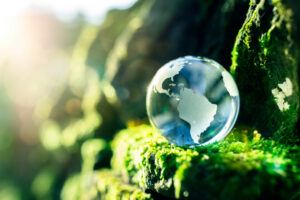 The EU adopted Regulation (EU) 2019/2088 of 27th November 2019 on Sustainability-Related Disclosures in the Financial Services Sector (SFDR), the bulk of which is due to come into force on 10th March 2021 and which, according to Article 1 (Subject matter) "lays down harmonised rules for financial market participants and financial advisers on transparency with regard to the integration of sustainability risks and the consideration of adverse sustainability impacts in their processes and the provision of sustainability–related information with respect to financial products". Quite a mouthful but the objective of trying to improve the quality of ESG reporting seems clear!
The Sunday Times of 14th February 2021 published an advertorial-type supplement on "Sustainable Investment", which includes an article by financial journalist, Tim Cooper, entitled "The UK moves to be an ESG leader post-Brexit". The thrust of this article is that the UK has declined to commit itself to follow SFDR because of alleged delays by the EU in developing technical standards to implement SFDR. According to the article, UK Government ministers have seen this perceived delay "as a chance to gain competitive advantage" and the writer has gone on to explain in the article that "Instead, the UK [has] revealed plans for its own [ESG reporting] regime, in which it would become the first country in the world to fully mandate climate disclosures for companies and financial institutions. Many believe this stricter approach will spark a race to the top on ESG reporting regulation".
The UK Government is a strong supporter of the 2015 Paris Agreement on Climate Change and is looking forward to co-hosting the 2021 United Nations Climate Change Conference (also known as COP26) in Glasgow, Scotland, from 1st to 12th November 2021. Its stance on SFDR, for reasons that appear to relate to SFDR not going far enough or quickly enough in the green direction in which the UK Government wants to go, may be met with some scepticism by the EU which has been actively promoting its own credentials on climate change control. However, both the UK and EU sides are unlikely to ignore what the other side is doing in this field of ESG reporting.
With the shock-waves to international public opinion caused by the Coronavirus, the emphasis by Governments on respect for the environment may be much better received by all parts of society than ever might have been the case before.
Time, however, will tell!
Brexit and Rebalancing Measures
One of the reputedly most heavily negotiated parts of the UK-EU Trade and Cooperation Agreement of December 2020 (TCA) were the "rebalancing" provisions set out in Article 9.4 of Title XI (Level playing field for open and fair competition and sustainable development) to Heading One (Trade) of Part Two (Trade, Transport, Fisheries and Other Arrangements) of the TCA.
Article 9.4 paragraph 1 recognises the rights of both the UK and the EU ("the Parties") to determine their "future policies and priorities with respect to labour and social, environmental or climate protection, or with respect to subsidy control, in a manner consistent with each Party's international commitments, including those under this [TCA]".  However, Article 9.4 paragraph 1 goes on to say that "at the same time, the Parties acknowledge that significant divergences in these areas can be capable of impacting trade or investment between the Parties in a manner that changes the circumstances that have formed the basis of this [TCA]".
Paragraph 2 of Article 9.4  begins that "if material impacts on trade or investment between the Parties are arising as a result of significant divergences between the Parties in the areas referred to in paragraph 1, either Party may take appropriate rebalancing measures to address the situation". There are strict limits on the types of measures that can be imposed and in particular they must be "restricted with respect to their scope and duration to what is strictly necessary and proportionate in order to remedy the situation". Furthermore, according to paragraph 2, "priority shall be given to such measures as will least disturb the functioning if this [TCA]. A Party's assessment of these impacts shall be based on reliable evidence and not merely on conjecture or remote possibility."
There are carefully calibrated consultation and arbitration procedures built into Article 9.4 for one Party to challenge rebalancing measures proposed or effected by the other Party and to put in place proportionate countermeasures.
Perhaps the most important point to observe, however, is that Article 9.4 does give an ability within defined circumstances to each of the Parties to take unilateral action with a view effectively to restoring the balance between the Parties where that balance is deemed to have been affected by the future policies and priorities of the other Party. This does seem rather open-ended.
It will be interesting to see to what extent Article 9.4 is invoked by either Party in the years ahead.
Brexit and India
According to published research cited in the Chatham House think tank research paper "Global Britain, global broker" (January 2021), India is on track towards becoming the world's largest country by population shortly and towards having the world's third-largest economy at some point during the 2020s.
Brexit has focused the UK's attention on how it can develop closer economic and political links with countries outside the EU and India has unsurprisingly emerged as a particular focus for the UK Government's attention in this regard. The Chatham House research paper did examine the prospects for increased ties between the UK and India but did conclude that this would be a "complex task".  Whilst accepting that India's importance to the UK is "inescapable", particularly bearing in mind that India is "an English-speaking country with a large diaspora in the UK, reflecting the two countries' deep historical linkages", nevertheless, according to the Chatham House research paper, "the legacy of British colonial rule consistently curdles the relationship" and the US has proved to be India's most important strategic partner currently," putting the UK in the shade".
Nevertheless, some positive news has emerged on the trade front between the UK and India following an official visit by the UK Secretary for International Trade, Liz Truss MP, to India to meet her opposite number, Shri Piysuh Goyal, India's Minister for Commerce and Industry, on 6th February 2021. During their meeting, as reflected in their joint statement afterwards, the two Ministers evidently spoke of their respective Governments' wish to deepen trade cooperation between the two countries through the mechanism of an Enhanced Trade Partnership (ETP). According to the joint statement, the ETP would be formally launched during the UK Prime Minister's postponed visit to India later in 2021.
According to the Economic Times of India, in 2019-20, India became the second-largest Foreign Direct Investment (FDI) source in the UK, where India invested in 120 projects and created 5429 new jobs. Furthermore, according to the same publication, amidst all the devastation caused by the deadly COVID-19 pandemic, collaborations in research and development of drug manufacturing have now initiated greater opportunities for India pharmaceutical companies with the UK (as with the US).
India, like the UK, is beset with many challenges, both economic and political, but it does seem that, certainly from the UK perspective, India will be a strong focus for the UK's international trade ambitions following Brexit. There is strong reason to believe that India's interest in the UK will develop as well, as India's economy and strategic importance continues to grow.
Disclaimer: Nothing in the Legal Insights section and this blog is intended to provide legal or other professional advice and, if readers are interested, they should consider taking separate legal or other professional advice accordingly.
Disclaimer: Nothing in the Legal Insights section and this blog is intended to provide legal or other professional advice and, if readers are interested, they should consider taking separate legal or other professional advice accordingly.
---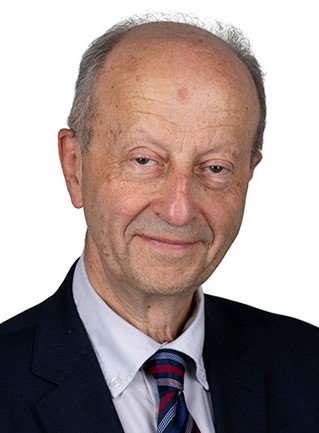 Partner in Business & Corporate, Commercial Contracts
& Insolvency & Corporate Recovery
Meet our lawyers
Our business model encourages true diversity, offering the opportunity for entrepreneurial lawyers from all backgrounds and legal career profiles
Contact us
Services
We pursue excellence in every aspect of our work, aiming to deliver quality, innovation and the highest standards of service
Contact us
Our Pricing

For certain services, we provide a clear indication of our pricing on our website.  These services include: